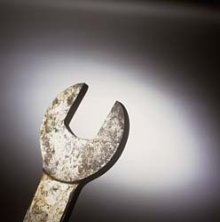 Analyzer Calibration
Our preventative maintenance program is designed to keep your analyzer in peak condition.

The sensors experience a slight drift over time, which can lead to inaccurate readings. Calibrating your analyzer at the recommended intervals will ensure it remains accurate.

When sending in your analyzer for calibration, please fill out and attach the service request form available here.

For your convenience, we now accept Interac, Visa and MasterCard in-house.
---
Maintenance
Our program cleans the device and replaces components that are nearing the end of their effectiveness.
O2 sensors every 2 years
CO, NO, N02 sensors every 3 years
O-rings and internal tubing when necessary
Filters when necessary
Repairs
We can repair and replace most parts on the analyzers we support. Call us to have your analyzer repaired.
---

Calibration History
We keep track of all calibrations (before and after readings), repairs, and parts replaced. You can check here to look up your analyzer's service history, and download the certificates we issue for each calibration.

Enter the serial number of your analyzer to retreive its service history.


To see a sample calibration report, type in serial number "12345"